Umenomaru梅の丸
Kourinkiku光琳菊
Kiri桐
Wakamatsu若松
The warmth of the wooden room and the traditional beauty of the clay walls will brighten up this Japanese style room.
The Tokyo Sky Tree and Sensouji Temple will light up beautifully at night.
You will surely enjoy it, and will catch a glimpse of the everyday life of Asakusa.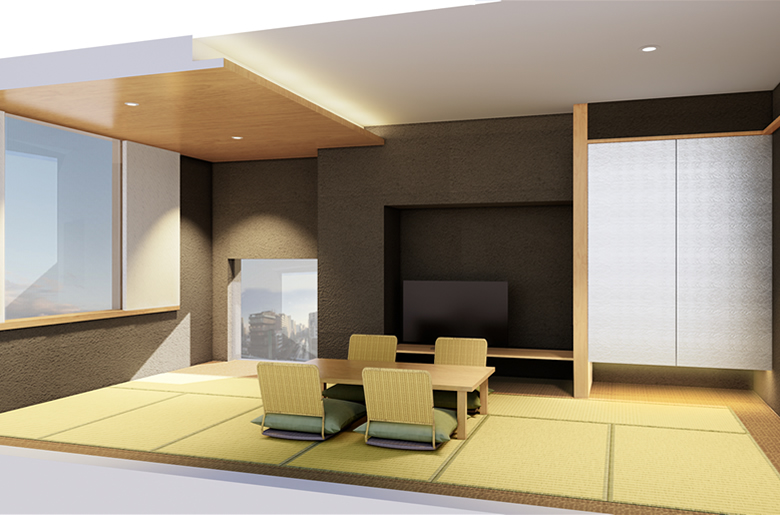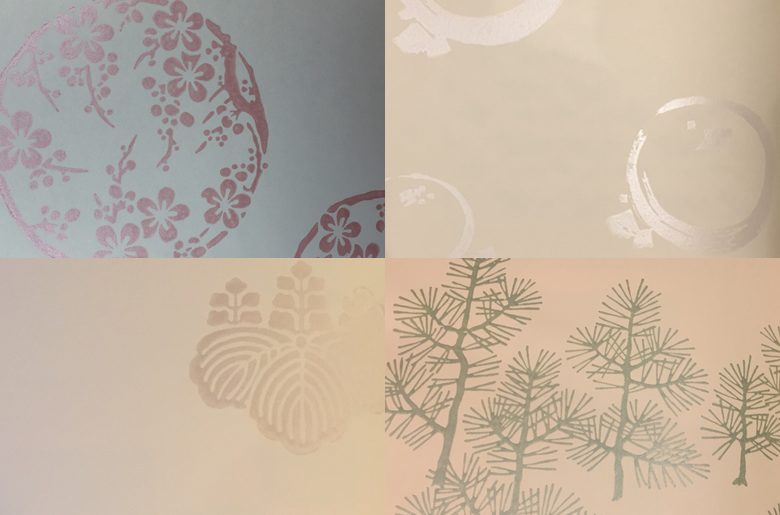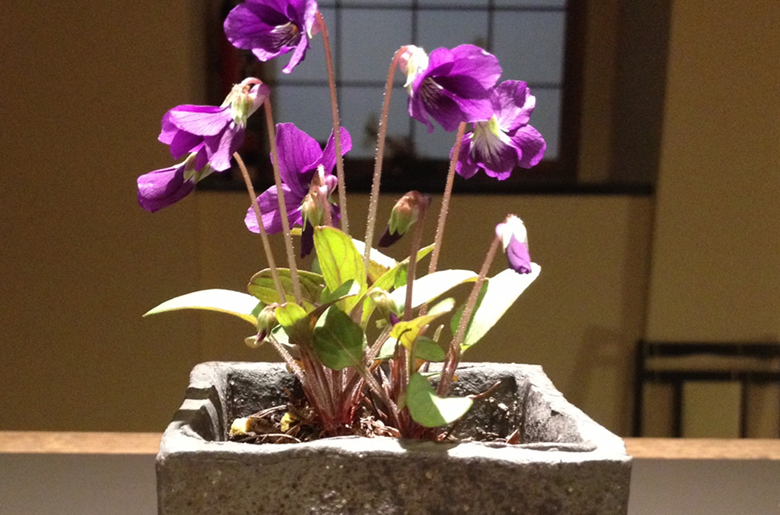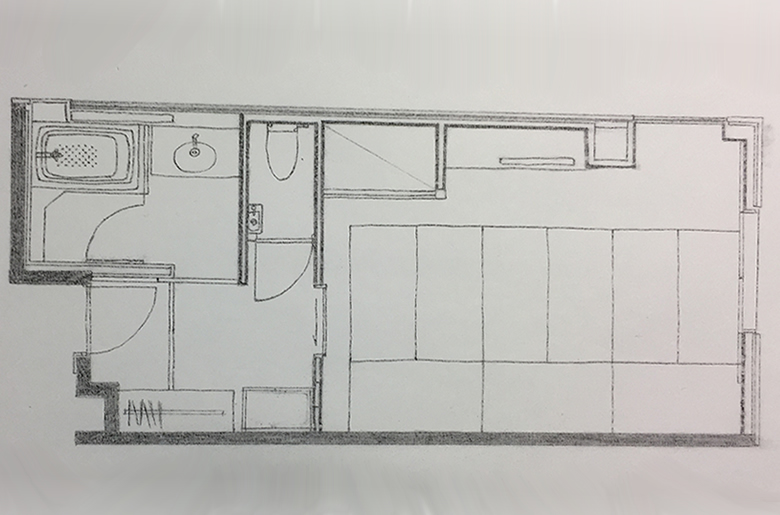 Room

Japanese style room
4th 5th 6th floor
Area

33㎡~36㎡
Number of person

1 to 4
Futon

Japanse style mattress
※Actual rooms may differ from the photo and layout shown.
Please note that this Ryokan has a non-smoking policy.
Located on the 3rd floor. Accessible 24/h.
・For 1 adult, 1 preschool child will be free of charge (bed-sharing)
The rest will be charged 50% of adult prices.
Children 7 – 12 years old will be charged 70% of adult prices.
・Guests can enjoy our Japanese style excellent breakfast at the cost of JPY2.300+tax
Please make reservations 2 days prior.
A delicious meal made by our first class chef ("Itamae") awaits you.
Breakfast will be served either at the lounge or in your room.
Time of meal 7:30~
We will give you more details upon check-in.
Cancellation must be informed by the day before, otherwise 100% will be charged.
・Accommodation Tax imposed by the Tokyo Metropolitan government are as follows;
Room charge (1 person/ 1 night) JPY 10,000 ~15,000 → JPY 100
Over JPY 15,000 → JPY 200
Facilities / Amenities
Guest room
Internet:
Free Wi-Fi
Room:
TV Refrigerator Kettle Pot Nespresso Safe
Complimentary Drinks:
Green Tea Roasted Green Tea
Brown Rice Tea Coffee
Amenities:
Hand Soap Body Soap Shampoo
Conditioner Body-Wash Towel
Toothbrush Razor Hairbrush
Cotton/Q-Tip Shower Cap Bath Towel
Face Towel Hair Dryer,
"Yukata" (Japanese style bath robe)
"Setta" (Japanese style slippers used only indoors)
Other
Self-Serve Laundry:
Washing/ drying machine located on the 3rd floor. Available from 7:00 A.M. - 1:00 A.M.
※ Please inform the front desk before using.
※ Please note that each room can only use 1 machine at a time.
Free Rentals:
Electric steam iron with board Pants Press Humidifier Air Purifier Sewing Kit Thermometer Scale Ice Pillows Bed-side Guard Crib (For infants below 12 months)
※ Please note that the numbers of all rentals are limited.
Massages:
Available from 7:00 P.M. - 12:00 A.M.
※ Please note that services might not be available at your requested time.
Bicycle Rentals:
2 bicycles are available. Reservation and payment are required.