Sakura桜
The finest, luxurious room that overlooks Asakusa.
Sensouji Temple and Tokyo Sky Tree can be seen from the terrace of the top floor.
You can really feel the traditional, but local atmosphere.
Enjoy the small garden and Japanese cypress wood bathtub which will make you forget that you are in the middle of Tokyo.
You can even enjoy the fireworks of Sumida River (held every July) while relaxing in the spacious room.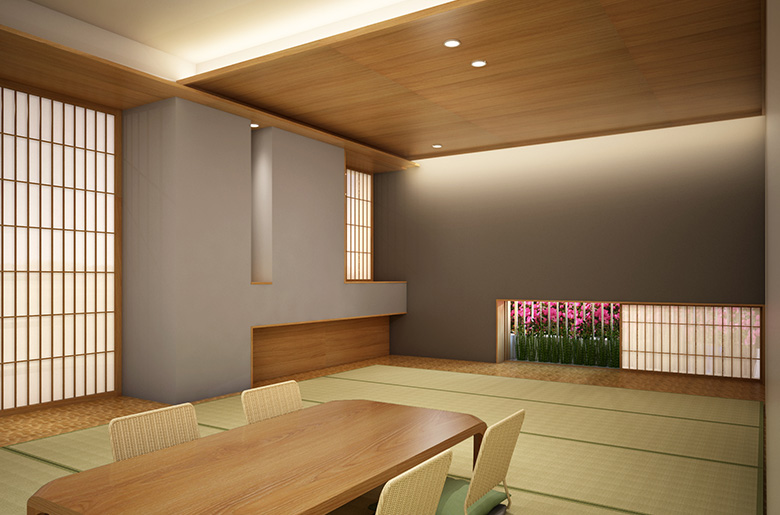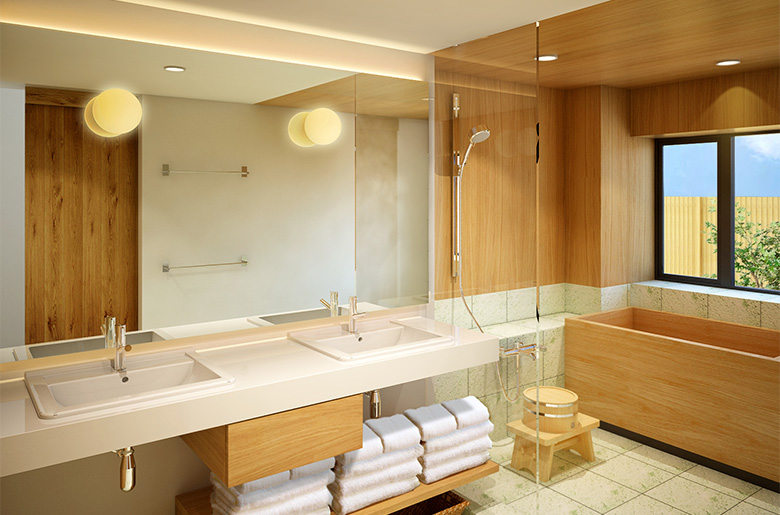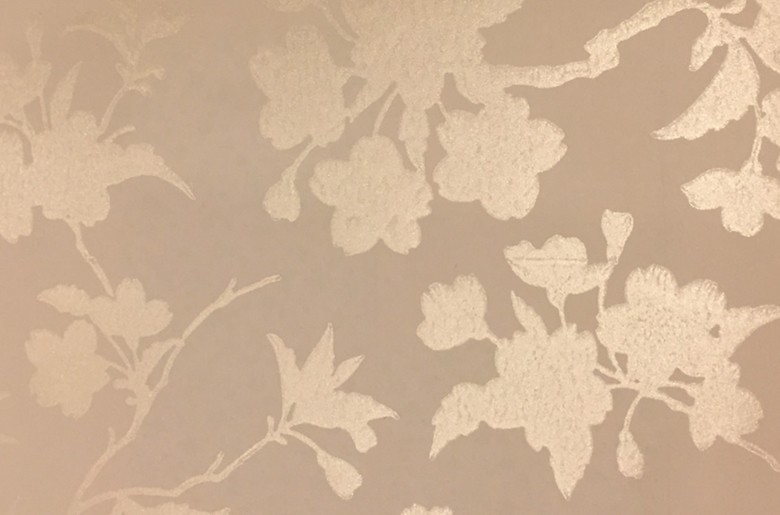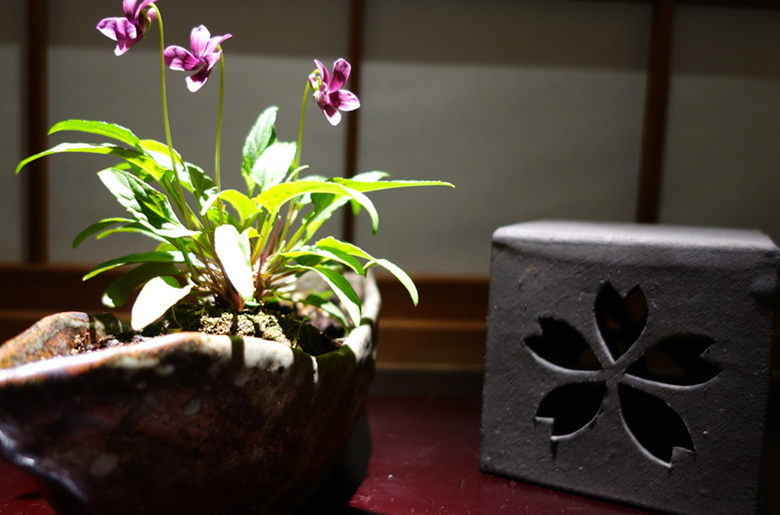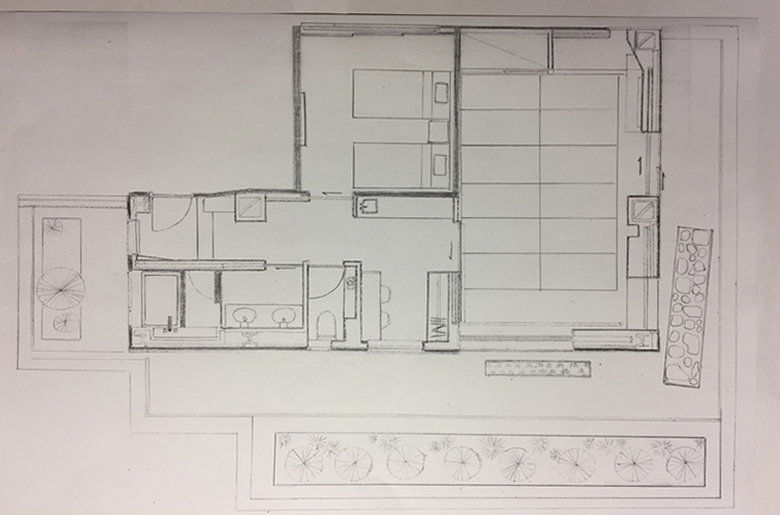 Room

Japanese and Western rooms with terrace
7th floor Japanese cypress bath
Area

Room 72㎡ Terrace 65㎡
Number of person

1 to 7

・Futon 5 sets Japanse style mattress

・Bed 120x195x48 x2 Sealy Brand
In case 2 adults are booked for this room, Futon will not be provided.
For those who wish to sleep on the futon, please inform at the time of reservation.
Please note that this Ryokan has a non-smoking policy.
Located on the 3rd floor. Accessible 24/h.
・For this room, please note that we do not allow children under 10 years old.
Children above 10 years old are charged as the same rate of adults.
・Guests can enjoy our Japanese style excellent breakfast at the cost of JPY2,300+tax
Please make reservations 2 days prior.
A delicious meal made by our first class chef ("Itamae") awaits you.
Breakfast will be served either at the lounge or in your room.
Time of meal 7:30~
We will give you more details upon check-in.
Cancellation must be informed by the day before, otherwise 100% will be charged.
・Accommodation Tax imposed by the Tokyo Metropolitan government are as follows;
Room charge (1 person/ 1 night) JPY 10,000 ~15,000 → JPY 100
Over JPY 15,000 → JPY 200
Facilities / Amenities
Guest room
Internet:
Free Wi-Fi
Room:
TV Refrigerator Kettle Pot Nespresso Safe
Complimentary Drinks:
Green Tea Roasted Green Tea
Brown Rice Tea Coffee
Amenities:
Hand Soap Body Soap Shampoo
Conditioner Body-Wash Towel
Toothbrush Razor Hairbrush
Cotton/Q-Tip Shower Cap Bath Towel
Face Towel Hair Dryer,
"Yukata" (Japanese style bath robe)
"Setta" (Japanese style slippers used only indoors)
Other
Self-Serve Laundry:
Washing/ drying machine located on the 3rd floor. Available from 7:00 A.M. - 1:00 A.M.
※ Please inform the front desk before using.
※ Please note that each room can only use 1 machine at a time.
Free Rentals:
Electric steam iron with board Pants Press Humidifier Air Purifier Sewing Kit Thermometer Scale Ice Pillows Bed-side Guard Crib (For infants below 12 months)
※ Please note that the numbers of all rentals are limited.
Massages:
Available from 7:00 P.M. - 12:00 A.M.
※ Please note that services might not be available at your requested time.
Bicycle Rentals:
2 bicycles are available. Reservation and payment are required.